Discover
Our story
Fire 4 Hire and our unique, custom made "restaurant on wheels" is available to cater your next event. Locally renowned chef Jeff Raby uses only the finest ingredients to prepare and serve sizzling cuisine from his grill to your plate. With our professional service, competitive pricing and customized selection, our gourmet catering will wow you and your guests.
Our services include, but not limited to: private parties, corporate events and luncheons, weddings, fundraisers, breakfast, and almost any other event you can imagine.
Contact us for your next event, you won't be disappointed. Call 408.710.3716 or email jeff@fire4hirecatering.com
View our menu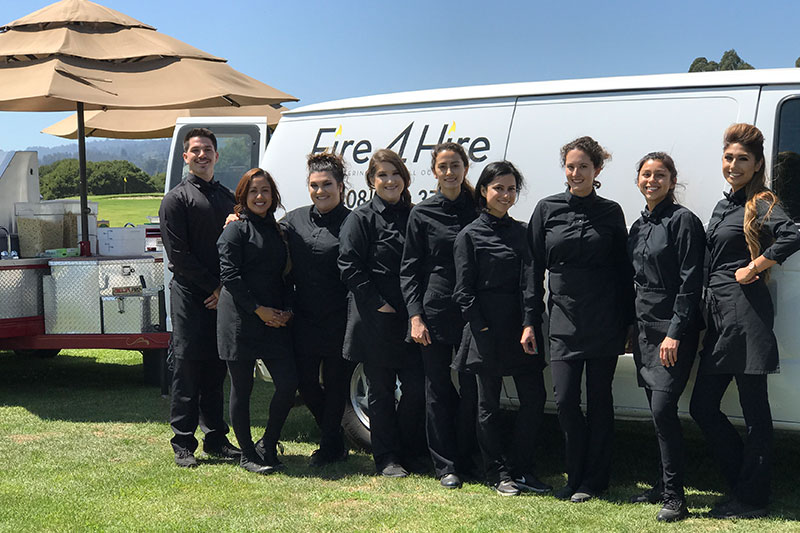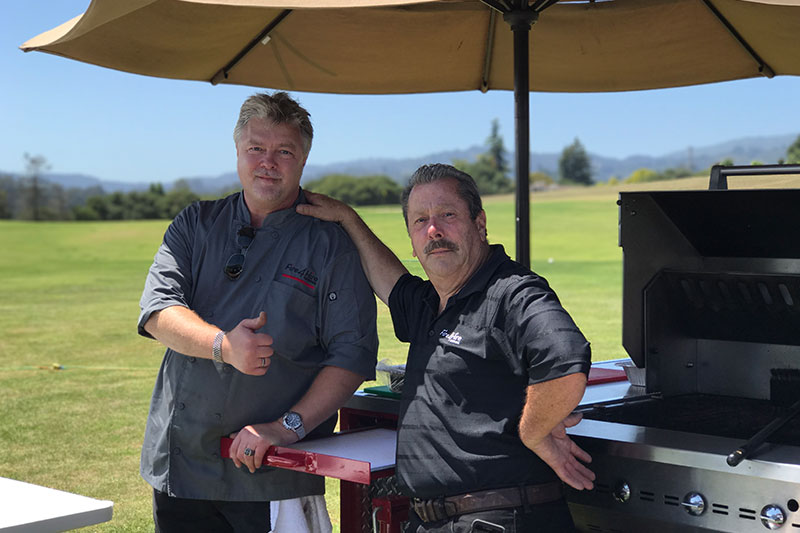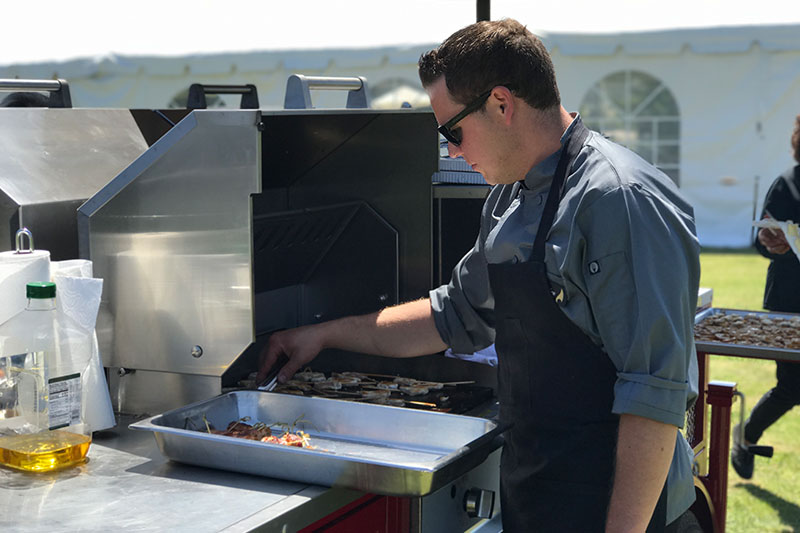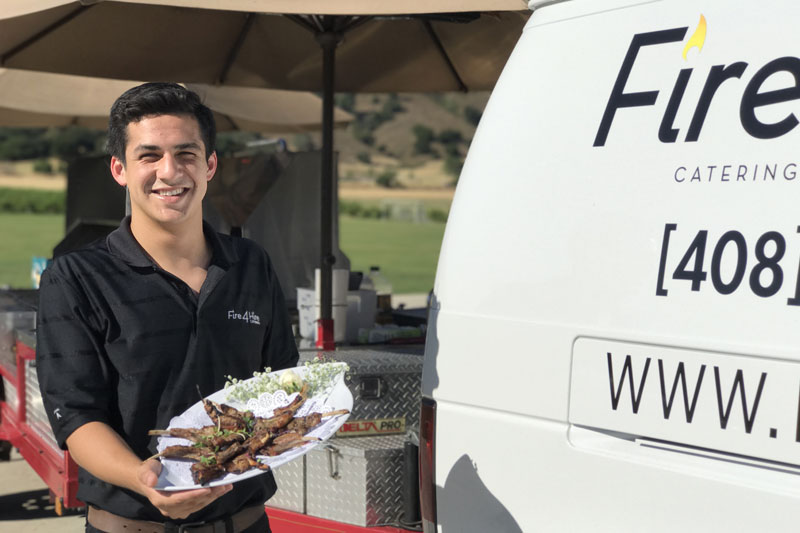 Voted Best Caterer and Best Chef Four Years in a Row by Out and About Magazine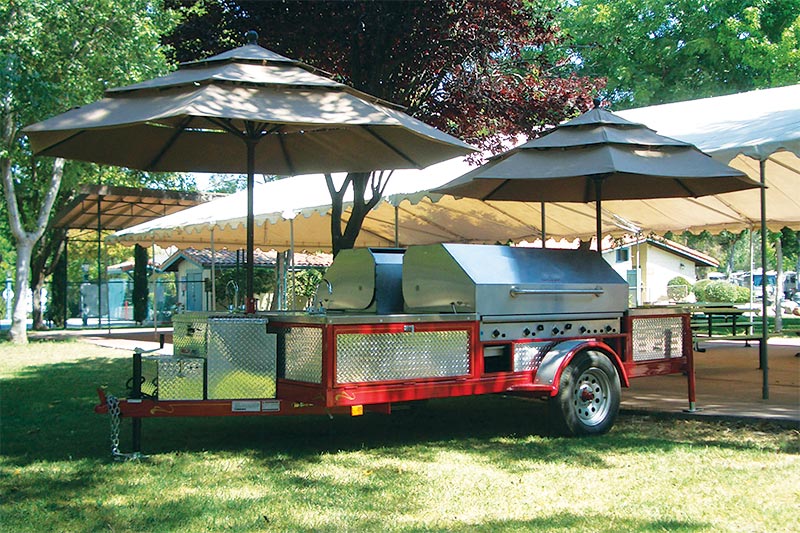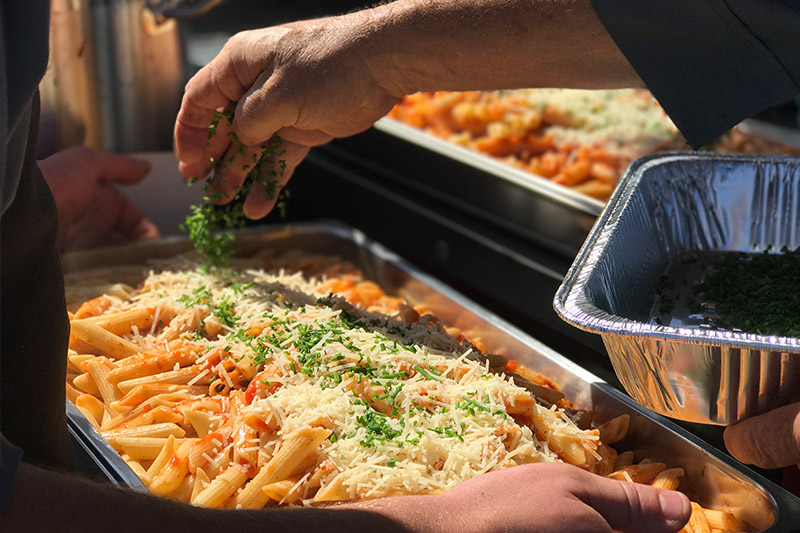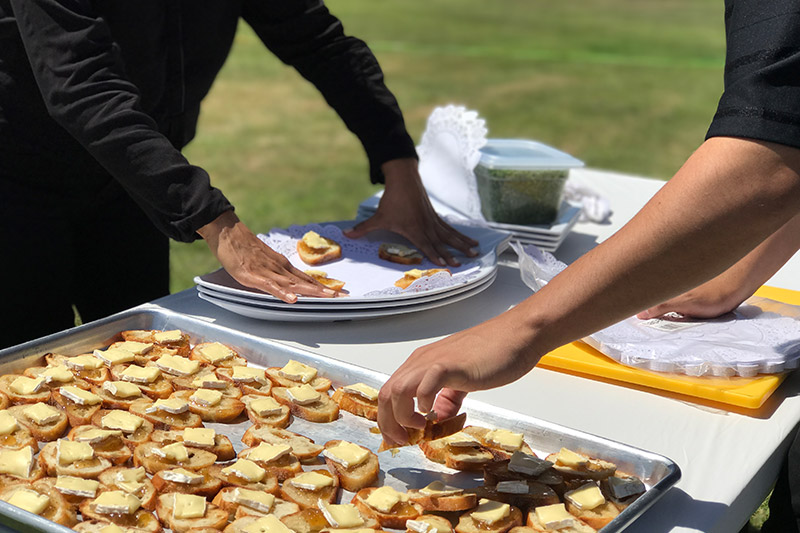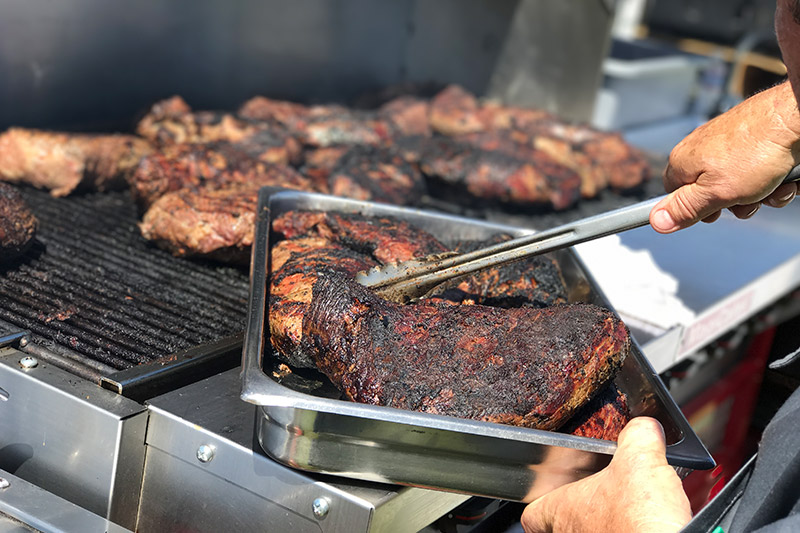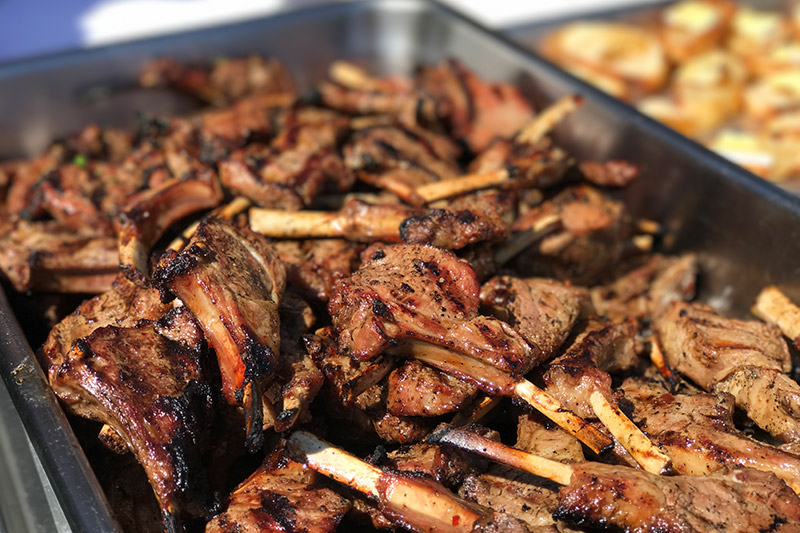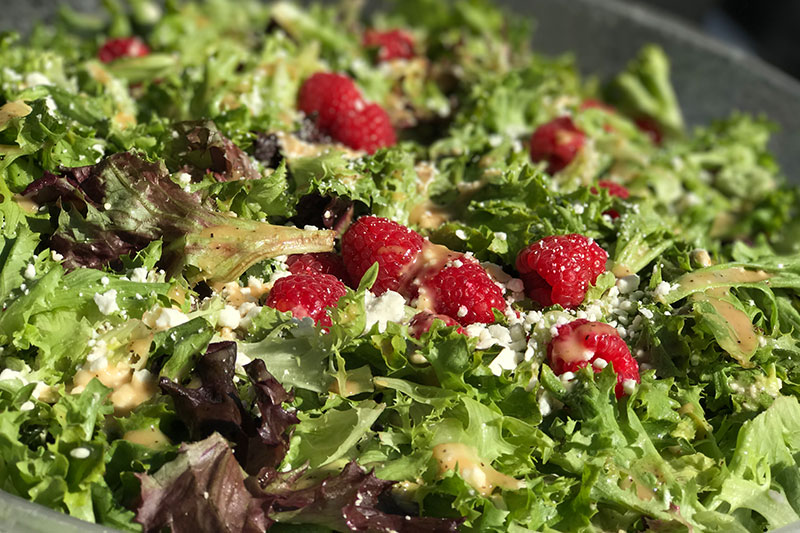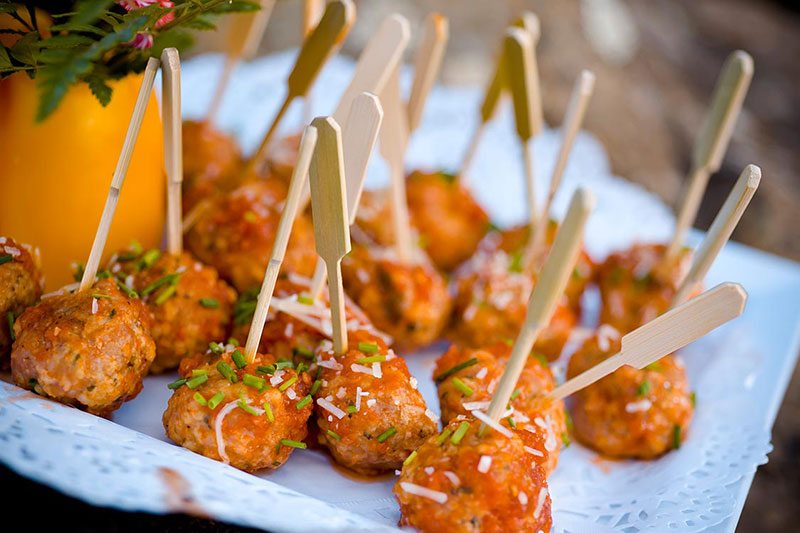 Ultimate Cuisine
From the Catering Machine
Known as one of the premier off-premise caterers in the South Bay Area, Fire 4 Hire has an established reputation for exceptional food, creativity and presentation combined with outstanding service.
We are a full service catering company that can help you with any type of event. With our "restaurant on wheels" we can provide hot, fresh food that is cooked on-site where as other caterers cook their food off-site and bring it to you in warming boxes. This service allows our customers to enjoy any dish they can imagine and it is served straight from our grill to their plate.
Whether the event is a formal dinner, a backyard barbecue, a client luncheon for ten, or a glorious gala of more than 300 guests, Fire 4 Hire has the imagination and expertise to make the event sensational.
Contact us to book your next event
Testimonials
What people are saying about our food
" We cannot thank you enough for helping make our party perfect. Your presentation & food were outstanding. Cannot wait until another party requires your presence. "
Greg & Glenita G.
" I received many compliments from our guests for your service. This was a large party and your team set up quickly and had delicious food ready on time. "
Robert M.
" Thank you for the incredible food and everything you did for us! People cannot stop raving about how great everything tasted! "
Danny & Paula V.
" The raves are still coming in for your food! Your services enhanced my reunion by having such delicious food. I can and will heartily recommend you to everyone, your services are just that good! "
Julie B.
" You are awesome! I want to thank you once again for donating the food for our charity event. Our donors had a great time and they said the food was delicious – of course! "
Lisa D.
" Thank you so much for catering our auction. The event has received rave reviews including praise for the fantastic food – well prepared, warm, and delicious. "
St. Mary School